Mark's Locksmith
Emergency Auto/Home Lockout Services
Car Lockouts $50 to $60 total price
Home Lockouts $60 to $70 to pick the first lock.
(No hidden prices or surprises. This is the lowest price you will find.)
Newberg, Oregon

I can rekey locks for Residential and Small Commercial property.
I can unlock cars, homes, businesses, or just about any type of lock.
I can remove your storage lock.
I'm a Licensed, Bonded, Honest, and Insured Locksmith, CCB #: 186343
I have been in business for 15 years!
I'm a Local, Family owned and Operated Mobile Locksmith. I do not have a shop.
Payments I Accept: VISA, MC, AMEX, DISC, Debit, or Cash (sorry, No Checks)
I can unlock over 636 types of vehicles including semi trucks & motorhomes.

Locksmith Near Me | Location



Mark's Locksmith has provided excellent service locally for over 15 years. Mark's Locksmith is family owned and operated and highly recommended by his long-time customers. Services include Auto, Residential and Commercial - Deadbolts Installed, Locks repaired, replaced, and rekeyed. Able to assist you by unlocking your car or home if you lock yourself out. Emergency Service is available. Are you looking for a cheap car lockout service near you? You found it!



Customer's Review
Mark met me at the location we discussed over the phone within the arrival time we discussed and was not only friendly and efficient but was able to get the lock off the storage unit in record time.
Crystal W.
Newberg, OR
Our Prices & Customer Service Will Impress You!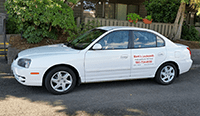 Mark's Locksmith in Hillsboro, OR
Car Lockouts $ 50.00 to $ 70.00 flat fee
1210 S College St
Newberg
,
OR
97132
United States
Hours:
Mon-Sun 10am - 10pm

Phone:
(503) 734-8550
Click Here For Cheap Locksmiths in Newberg, Oregon
© 2005-2023 Mark's Locksmith - King City, Oregon - CCB#: 186343 - All rights reserved.
a cheap locksmith a honest locksmith Marks Locksmith Marks Locksmith Reviews Marks Mobile Locksmith marks lock and keys marks locksmith service Marks Locksmith beaverton locksmith cornelius locksmith oregon forest grove locksmith hillsboro locksmith oregon king city locksmith lake oswego locksmith sherwood locksmith sw portland locksmith tigard locksmith top rated locksmiths tualatin locksmith wilsonville locksmith oregon keys locked in car service remove storage lock emergency roadside lockout service pm locksmith locksmith in oregon beaverton locksmith in oregon canby locksmith in oregon cornelius locksmith in oregon forest grove locksmith in oregon gaston locksmith in oregon hillsboro locksmith in oregon king city locksmith in oregon lake oswego locksmith in oregon milwaukie locksmith in oregon newberg locksmith in oregon portland locksmith in oregon sherwood locksmith in oregon tigard locksmith in oregon tualatin locksmith in oregon wilsonville locksmith in oregon